Ways to Celebrate National Tooth Fairy Day with Your Little Ones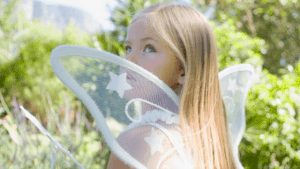 This year we're sharing our top tips to celebrate National Tooth Fairy Day from Surfside Kids Dental Pleasant Hill. Get ready to celebrate with your little ones on February 28th. This fun 'national' holiday is perfect to encourage little ones to take good care of their teeth and to start their dental hygiene off on the right foot. Check out these fairy fun activities!
Make a Tooth Fairy Pillow or Bag
Make your very own special treasure bag, perfect for when the Tooth Fairy comes to visit and exchange that lost tooth with a treat!  This cute craft can be done with older kids, or younger kids – just pick out your favorite fabric or simply draw on felt. To make it even easier for the little ones you could use a small cardboard bag with handles and let them decorate with crayons, markers, or paint! The sky's the limit!
Embrace their Creativity with Coloring
One of the best ways to teach your children about the importance of dental health can be demonstrated through simple drawings and conversation. Chat with your child over these coloring page print outs and ask them what they think it means to take care of their teeth.
Read Through Tooth-Themed Books During Storytime
An easy way to teach your kids the importance of dental health can be taught by simply reading a book. Kids love storytime, and by sharing these recommended reads with your little ones, you're sure to inspire them to enjoy brushing time! Here's of a few of our top picks:
By setting aside some intentional time to teach kids about the importance of taking care of their teeth, they're sure to be on the right path towards dental health! Make sure you bring them into our Pleasant Hill location for regular cleanings, too. Contact us today to get your child set up for dental success with Surfside Kids Dental!